New DIY Boutique on Vliet Street
Melissa Faye Art Studio & Boutique
By Lyra O'Brien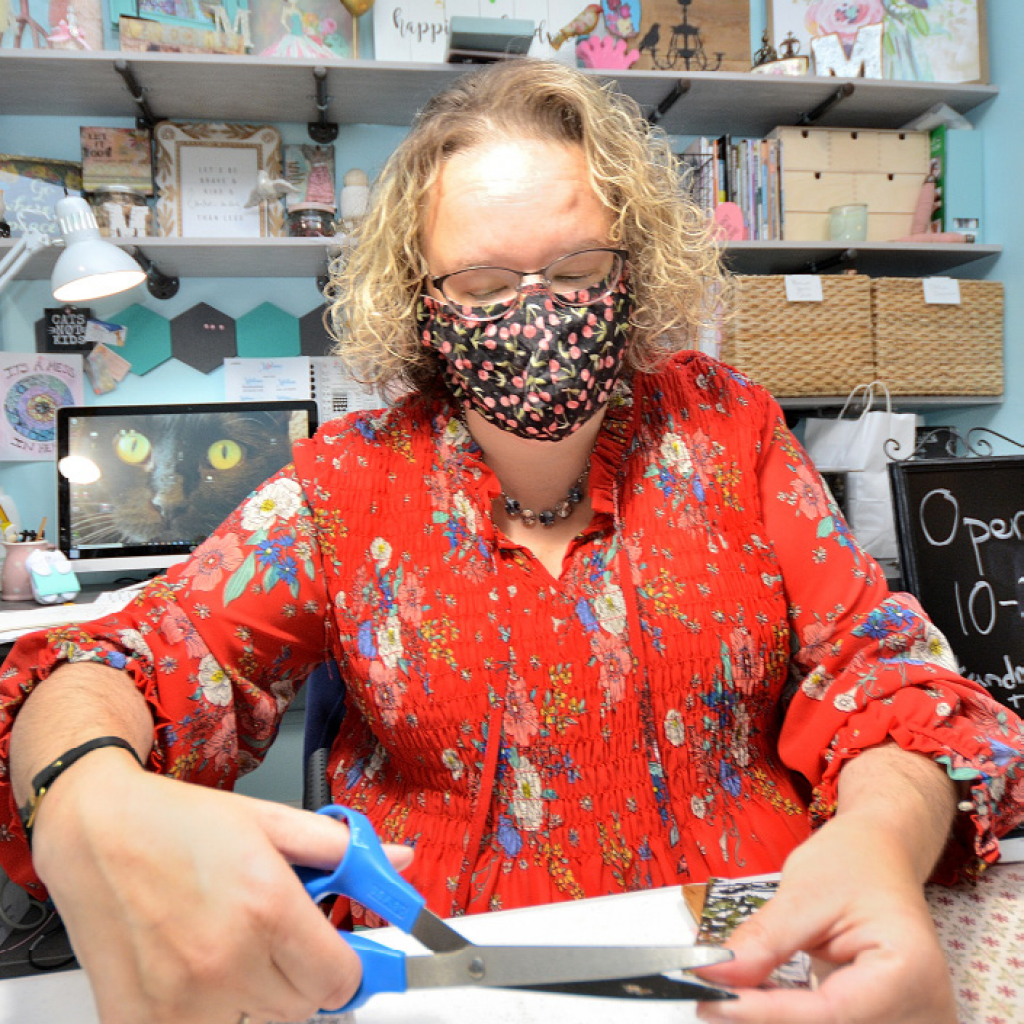 Melissa Faye wants to help you connect with your creative side. She knows everyone has it, and she's here to help you see it too. With her new store, Melissa Faye Art Studio & Boutique (5312 W Vliet Street), Faye offers in-person and virtual opportunities for people of all ages and artistic abilities.
"My shop is my happy place. It's primarily my art studio where I make all sorts of things, like jewelry and home decor. I also sell my work, along with some DIY products that others may use to create as well. As a former elementary school teacher, I love to teach others and help them realize their own potential," said Faye.
The shop is a feast for the eyes, filled with a colorful array of sparkling gems and tiny treasures.
"Guests can find items that spark their own creativity, like home decor transfers, stamps and mould. My favorite part of the shop is the Bauble Bar. Guests can create one-of-a-kind jewelry pieces in a matter of minutes! It's so much easier than people think," added Faye.
Faye opened her store this past October, and says she's fortunate to return to the Washington Heights neighborhood.
"This is home for me. I also have several friends with shops here on the same street. I love how the Heights has become an active art district in recent years. It's a hidden gem that I am thrilled to be a part of. We hope to purchase a home here and become more involved in the community," said Faye.
To keep her guests safe, Faye says she asks that everyone wears a mask, and keeps the in-person limit to a maximum of three people. She also offers private shopping hours and curbside pick-up for items purchased on her website (melissafaye.art) or on Facebook. Faye also offers online courses for crafting.
"I teach basic soldering, torch work, metal etching, and creating jewelry with resin. I have classes where we make tile coasters, and have several other classes in the works for home decor projects. They are a lot of fun to do alone or with a group. We do them via Zoom, so you can even schedule a private class for you and your friends. I plan on launching additional classes in the spring too," adds Faye.
So whether in-person or online, you can enjoy the ideas and art this new shop offers. It's the opportunity to learn a new skill while creating your own personal thing of beauty.